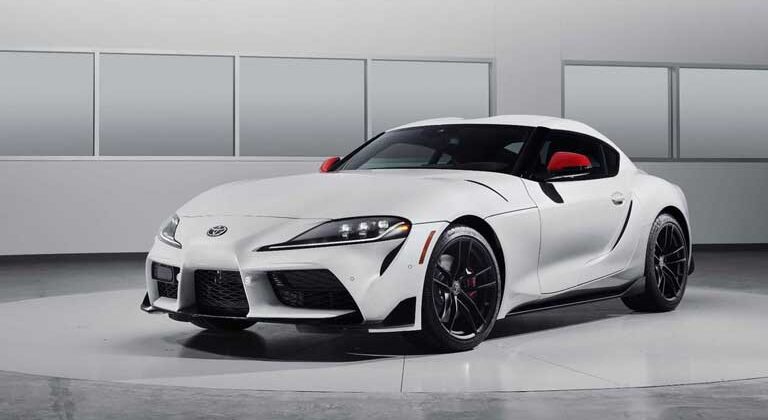 If you are on the hunt for a fast car, this article is not for you. Instead, this article is for gearheads and radical car enthusiasts on a budget who are looking to purchase a car and build it up to be a really fast machine.

There's nothing quite like watching your dream fast car come to life and building it needn't break the bank. Selecting the right tuner car from the beginning is the key part of the puzzle. Let's take a look at six of the cheapest tuner cars you can build in Australia.
1.Toyota Supra
Model Years: 1993 to 2002
Price (AUD): $9,000 to $40,000

Shot to fame thanks to starring in the very first The Fast and the Furious movie, this iconic 2-door, 2+2 fastback coupe is an awesome street-legal, road-racing car which delivers brilliant performance.

Powered by a 3.0-litre, inline 6-cylinder engine (either naturally aspirated or turbocharged), the Toyota Supra bestows a longitudinal front-engine and rear-wheel-drive body layout. Astonishingly, the 276-hp turbocharged variants are said to achieve acceleration from zero to 100 km/h in under 5 seconds! The Toyota Supra enjoys outstanding aftermarket support thanks to both its fame and amazing performance.

Mods:

Adding a front lip mod can lift the front fascia of the car from tame to aggressive. Additionally, once you experience the power the Toyota Supra offers, you'll be after more. Enabling the engine to breathe more easily is one of the simplest ways to increase power. In this case, you might like to consider a cold-air intake, free-flow panel filter, and/or a cat-back exhaust system.
2. Mazda MX-5

Model Years: 1990 to 1997
Price (AUD): $7,000 to $15,000

Considered one of the most thrilling, enjoyable-to-drive, 2-seater roadsters available, the Mazda MX-5 boasts near 50/50 weight distribution, due to its front-engine, rear-wheel drive body layout.

In addition to the above, a lightweight body and peppy 1.6- or 1.8-litre 4-cylinder engine results in a swift and nimble sports car which delivers a sensational driving experience. First-generation models are a good choice (think 1990-1997), due to being the cheapest, however, all models are durable and offer amazing performance potential.

Mods:

In the majority of cases, MX-5 owners choose not to alter the suspension, thanks to its excellent handling. In saying that, in order to reduce the likelihood of body roll, you can consider the addition of high-quality aftermarket sway bars. Stickier tyres combined with lighter wheels, cold air intake and aftermarket exhaust systems are other popular mods you can consider adding to your MX-5.

If you're looking to take things up a notch further, the 1.6- and 1.8-litre engines are both capable of handling a turbocharger. An RS-style body kit can really lift the appearance of a 1990-1997 Mazda MX-5, when it comes to aesthetic modifications.
3. Honda Integra DC5
Model Years: 2002 to 2006
Price (AUD): $4,000 to $20,000

Renowned for both its superior handling and performance, the high-quality Honda Integra DC5 is an awesome transverse front-engine, a front-wheel-drive compact car. Despite most DC5s on the road in Australia being the 2-door coupe, the Honda Integra DC5 is also available as a 4-door sedan.

The majority of Honda Integra DC5 models feature a 2.0-litre 4-cylinder engine. Acceleration from 0 to 100 km/h in under seven seconds is possible in the Type R models, which are performance-enhanced and feature a 220-horsepower engine, making them an excellent base when it comes to tuning.

Mods:

Tuning a non-performance DC5 with Type R parts, to begin with, is the best starting point. Additional mods that can make a significant difference are remapping the ECU, as well as brake, suspension, gearbox, induction kit and exhaust mods. The installation of a stroker kit can result in power gains by improving the engine's output (i.e. the displacement of the engine is increased thanks to increasing piston travel).

If you want to install a low-boost supercharger on your Honda Integra DC5, the car will likely also require an ECU remap, more aggressive suspension, as well as a limited slip differential.
4. Subaru WRX
Model Years: 1992 to 2000
Price (AUD): $4,000 to $20,000

Indeed, one of the most popular choices when it comes to tuner cars in Australia is the Subaru Impreza WRX sedan/hatchback. A top performer in many street-racing competitions, the Subaru WRX is famous for its exceptional performance in the World Rally Championships, and its first generation (1992 to 2000) is a fantastic base when it comes to tuning. Thanks to its turbocharged 4-cylinder engine, all-wheel-drive system, rally-inspired chassis and sport-tuned suspension, the Subaru WRX has quite an edge over similar cars.

Mods:

The addition of a front lip/side skirts/rear diffuser combination can really lift the appearance of your subaru's body kit and take it to another level. The Subaru WRX is renowned for its responsiveness to an ECU remap, which results in incredible driving dynamics, and should be one of the very first things you consider regarding performance mods. Another key mod you should look at installing is a bigger top mount intercooler, which can save you the issue of heat soak (particularly when driving at low speeds). A cold air intake, downpipe and cat-back exhaust system are other great mods to consider for your Subaru WRX.
5. Volkswagen Golf MK5
Model Years: 2006 to 2009
Price (AUD): $1,800 to $25,000

Designed to deliver precision handling, the practical and compact Volkswagen Golf MK5 hatchback makes a fantastic tuner car. The MK5 offers high performance, due to its superb 4-/5-/6-cylinder petrol engines, as well as its TDI (Turbocharged Direct Injection) diesel engine.

The Volkswagen Golf MK5 is available in three different models, the GT Sport, GTI and R32, and when it comes to the optimal balance between performance and fuel efficiency, the GT Sport model is your best bet. The GT Sport model includes either a twin-turbocharged 1.4-litre petrol engine or a 2.0-litre TDI diesel engine. Both engine types account for 168 horsepower.

The 2.0-litre, 197-hp, turbocharged inline 4-cylinder petrol engine takes performance up a level in the GTI models, and at the top of the range, you'll find the R32 model, which features a 247-hp, 3.2-litre VR6 engine. Depending on what you are looking to achieve with your tuner car, you can select the MK5 model to suit both your tuner requirements as well as your budget.

Mods:

The Volkswagen Golf MK5 is an awesome tuner car when it comes to the addition of a body kit, and kit components such as a front lip, side skirts, rear spoiler, rear diffuser alongside larger wheels can really lift the look of this popular hatchback. Thankfully, fantastic aftermarket support is available for the MK5 in Australia, which makes accessing these parts relatively easy and affordable.

An ECU tune is a great place to begin when it comes to performance mods. In fact, a decent stage one tune alone can add up to 50 horsepower to your MK5's engine. A turbo-back exhaust system (which extends from the turbocharger to the rear) accompanied by a high-flow catalytic converter is the way to go if you are looking to drive your MK5 on the streets. Other impressive performance mods to consider are a turbo outlet pipe, front-mount intercooler and lowering springs.
6. Ford Focus MK2
Model Years: 2005 to 2010
Price (AUD): $1,000 to $20,000

Whether you choose a coupe, hatchback or sedan, the Ford Focus MK 2 offers serious performance. Like the Subaru WRX, the Ford Focus MK 2 is also famous for its amazing success in the World Rally Championships (2006 to 2010). Featuring a peppy 1.6- or 1.8-litre engine ('Zetec' or 'Duratec'), the MK 2 offers precision handling and considerable composure when cornering.

The RS and the XR5 Turbo are popular performance-based models, whereby the XR5 Turbo features a 222-hp, turbocharged, 2.5-litre, 4-cylinder engine, alongside a sport-tuned suspension system (the XR5 Turbo is available in both 3-door and 5-door hatchbacks). The RS takes things up a notch and features a 301-hp XR5 Turbo engine, as well as a specially calibrated transmission, a limited slip differential and suspension tuning that is more aggressive. Additionally, the base Ford Focus MK 2 has lots to offer when it comes to a tuner platform.

Mods:

There are a number of awesome aesthetic mods available for the base Ford Focus MK 2, such as a mesh grille, front splitter lip, side skirts, rear spoiler and rear diffuser. An induction kit, as well as a cat-back exhaust system, are good mods, to begin with when it comes to improving performance. The base Ford Focus MK 2 can also be enhanced via the installation of XR5 Turbo and RS parts.

The right body kit can offer a more aggressive look when added to XR5 Turbo models when compared to the already aggressive-looking RS models. Top performance mods to consider adding to both the XR5 Turbo and RS models include remapping the ECU, and/or installing a front mount intercooler, downpipe, more extreme air filter, as well as a cat-back exhaust system.