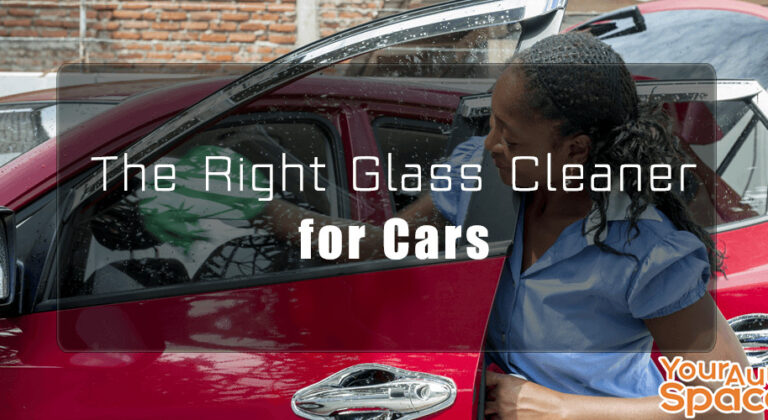 We usually hear people wonder which sorts of glass cleaner they should use for their cars. Does using a specific glass cleaner for cars make any difference?
The answer is yes. Car glass cleaners are differently formulated from most other household cleaners, and are natural choice to take care of your car. You may probably think there's no difference in the results, but in fact, there is.
​There are 2 major reasons to pick a specific auto glass cleaner instead of a household one which are ammonia and streaking.
Household glass cleaners usually contain ammonia for cleaning power, which seems harmless but it will end up taking you lots of time and money.
If your car is designed with tinted windows, ammonia will constantly break the tint down and it has been reported to fade them in many cases.
The precautions are mainly due to chemical cleaning power of ammonia that's also the reason why it is popularly used in the house as a multi-surface cleaner.
There's something you might not know about this chemical: ammonia was commonly used in solar applications and engines before 1900, and was also used to power buses during World War II in Belgium. This is not the substance you wish for your car's glasses, isn't it?
The second problem with household glass cleaning products is streaking. The truth is that car windows are exposed to much more than bathroom mirrors or shower doors.
Since auto glass is generally exposed to a lot of dust and grease, household glass cleaners can leave glass with visible streaks that can have detrimental effect on your visibility while driving (not mentioning it looks a bit sloppy).
Besides, fogging has been similarly reported by some people after using household glass cleaners on car windows. These are not the issues you expect to encounter when driving.
Now you know the reason why household glass cleaners are not the right choice and here is why a specific auto glass cleaner is ideal one. A typical automotive glass cleaner is ammonia free and works more effectively on glass.
These cleansers utilize the use of natural substances such as vinegar, alcohol as well as specialized surfactants which can naturally breakdown the grime and leave glass streak-free finish. Unlike household cleaners, auto glass cleaners result in suitable protection, which ammonia isn't good at.​
In most situations, this is true; however, in order to make large profit some car care products manufacturers may repackage household cleaner and even add ammonia to their products.
Therefore, it's always necessary to check out carefully the label of the products prior to purchasing.
The choice is now clear, like your car windows are after cleaned by auto glass cleaner.​
Related Article: The Best Method to Clean The Window of a Car Without Marks